LEAGUE PLAY BEGINS SATURDAY NOVEMBER 25, 2017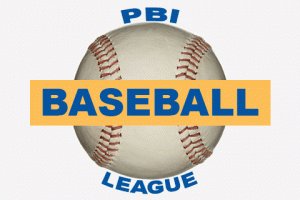 The PBI Baseball League indoor season is a SATURDAY-ONLY league. Game times are determined by the league and cannot be moved.
Click here for schedules, scores and standings. Standings are updated as scores are received. Scores are to be submitted by the WINNING team via email to League Commissioner Jim Monaghan.
PBI BASEBALL LEAGUE 2017 FALL INDOOR SEASON 8-12U Rules
AGE LEVELS
8U 40/60
9U/10U 46/60
11U/12U 50/70 wood bat
BAT REGULATIONS
On December 30, 2010 Little League International issued a moratorium on composite bats from the Majors Division on down. The PBI Baseball League will follow suit for the 2016-17 indoor season at the 9/10U level. NO "BIG BARREL" BATS MAY BE USED FOR ANY AGE LEVEL OF THE INDOOR LEAGUE. The 11/12U 50/70 division is WOOD BAT ONLY.
PITCHING REGULATIONS
There is a two-inning limit for pitchers in the PBI indoor league. To clarify, an inning is 3 outs so in effect each pitcher is allowed to get 6 outs before being replaced.
AGE CUTOFF
The age cutoff for the PBI Baseball League's 2017-18 indoor season is August 31, 2017 for 9/10U players and 11/12U players. Whatever age a player will be on those dates in 2017 is that player's "league age." A player may "play up" an age level; he cannot "play down" under any circumstances.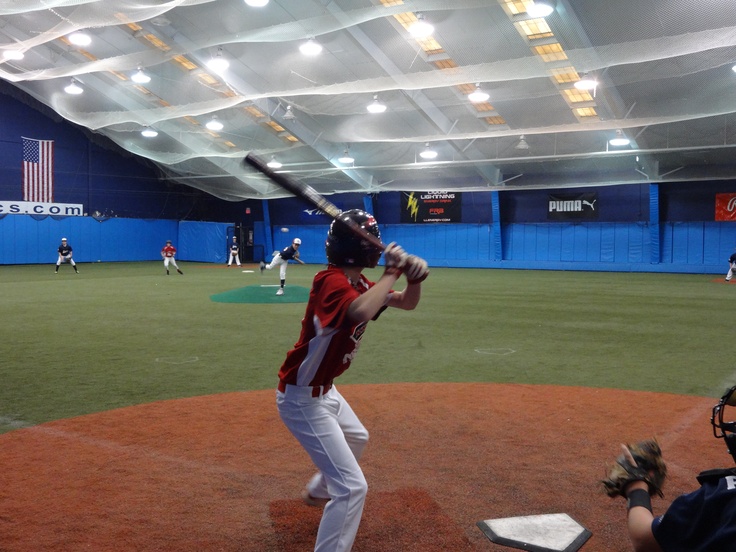 REGULAR SEASON
The regular season for all age levels will begin Saturday November 25 and continue through Saturday January 27 – a 7-game regular season schedule. There are no games scheduled for December 23, December 30 or January 13. Games are 90-minutes in length. PBI supplies game balls and a certified umpire for all games.
PLAYOFFS
On Saturday February 3, the teams will all compete for in a single-elimination playoff with teams matched according to seeds. On Saturday February 10, the winners of those games will compete in the championship game. PBI provides individual medals for players on the first and second place teams. We also have T-shirts for the champions.
THIS IS A SATURDAY-ONLY LEAGUE. GAMES CANNOT AND WILL NOT BE MOVED TO ANOTHER DAY OF THE WEEK. IF YOU CANNOT COMMIT TO SATURDAYS, THIS IS NOT THE LEAGUE FOR YOUR TEAM.
INCLEMENT WEATHER POLICY – in the event of snow or other bad weather, PBI remains open unless there is a state of emergency declared here in New Jersey. Due to field rentals, training programs and other facility-related commitments, it is not possible to reschedule games that may be affected by the weather. There are no refunds for games that do not get played.
COST
REGISTRATION FEE – $1999 per team. The price includes a 45-minute pre-game warmup in one of our manual cages prior to each 90-minute game.
LEAGUE REFUND POLICY – the registration price includes a non-refundable $25 per team administrative fee. No refunds are given once a season has started. Refunds prior to the start of the season will be made via check.
The league fee includes free insurance for teams. PBI cannot hold a space for you; teams are taken on a first-paid, first-served basis. Registration opens Monday September 26 and closes Friday October 21.
CONFIRMED TEAMS FOR INDOOR 2017-18
INFORMATION AS OF 11/10/16 3:00 PM
8U DIVISION
PBI Eagles Blue
PBI Eagles Red
9/10U DIVISION –
Clifton Elite Eight
PBI Eagles Blue
PBI Eagles Red
11/12U 50/70 Wood Bat –
EC Hawks
PBI Eagles
2016 PBI Baseball League Rules
The entire PBI Baseball League Rule Set with full index.
REGISTER ONLINE! – online registration available using our secure server. PBI Baseball League Registration Page