Here at Professional Baseball Instruction our indoor training facility contains two 70-foot tunnels that can be used for pitching and hitting. Equipped with L-screens, they're ideal for giving pitchers the opportunity to throw full distance to hitters. And of course, hitters always find a workout more effective when they're hitting off of a live arm.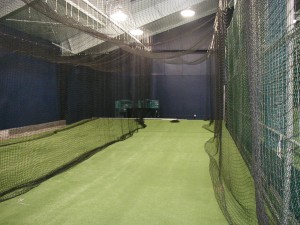 Those tunnels are used for lessons, camps, team workouts, and are also available for rent in 30- and 60-minute intervals.
We also have five token-operated batting cages for both baseball and softball with speeds ranging from 45 mph to 70 mph. And one cage is equipped with the revolutionary ProBatter video pitching simulator that allows a batter to "see" the ball coming out of a pitcher's hand.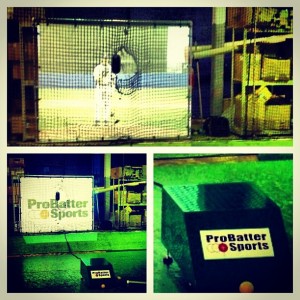 If you're renting our facility, we have a complete assortment of training devices including batting tees, L-screens, pitching machines, helmets and baseballs and softballs.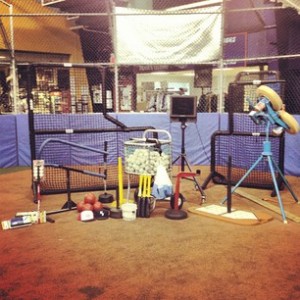 We also have a fully-stocked pro shop with everything you need for your equipment needs.