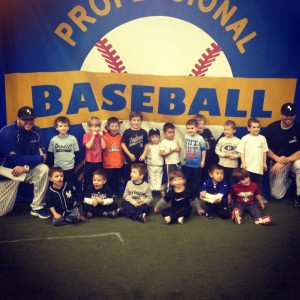 Professional Baseball Instruction's Squirts is designed for the ultimate rookie – the player who is being exposed to the Game of Baseball for the first time. This organized series is a non-competitive, four-week long session designed to teach players and their parents the role of baseball in a young one's life.
PBI's Squirts Baseball Program explains the fundamentals of hitting off of a tee, throwing a baseball, fielding ground balls and running the bases. Parents learn side-by-side with their future all-star players. Doug Cinnella, founder of PBI says, "This is a once-in-a-lifetime opportunity to be with your child as they establish stronger motor skills and develop a great sense of accomplishment. To be able to share these special moments with your child is priceless."
WHO IS SQUIRTS FOR?
• Boys and girls ages 3 to 5 and their parents.
• Parents looking to spend quality time with their child as they develop baseball skills.
WHAT TO BRING?
• Baseball glove (SIZED APPROPRIATELY)
• Tee-ball bat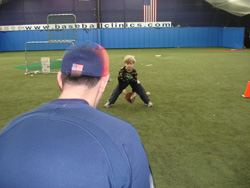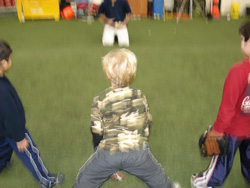 Optional items: batting helmet, baseball hat
**ALL OF THE ABOVE ITEMS CAN BE PURCHASED IN OUR PROSHOP, JUGHEADSPORTS, AT PRICES LOWER THAN OTHER RETAIL STORES.
COST –
PBI Members – $143.99 per 4-week program (3-week program cost is $107.99)
Non-members – $159.99 per 4-week program (3-week program cost is $119.99)
CLICK HERE FOR SQUIRTS PROGRAM FEATURES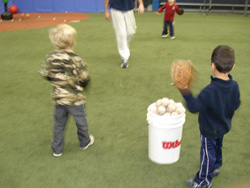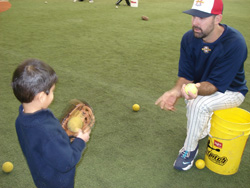 Squirts Program Schedule
| PROGRAM # | DAY | DATES | TIME | REGISTER |
| --- | --- | --- | --- | --- |
| 440 | Saturday | February 2, 9, 16, March 2 | 9:00 - 10:00 AM | REGISTER ONLINE |
| 450 | Saturday | March 9, 16, 23, 30 | 9:00 - 10:00 AM | REGISTER ONLINE |
| 460 | Saturday | April 6, 13, 20, 27 | 9:00 - 10:00 AM | REGISTER ONLINE |
| 470 | Saturday | May 4, 11, 18, June 1 | 9:00 - 10:00 AM | REGISTER ONLINE |
| 480 | Saturday | June 8, 15, 22, 29 | 9:00 - 10:00 AM | REGISTER ONLINE |
| 490 | Saturday | July 6, 13, 20, 27 | 9:00 - 10:00 AM | REGISTER ONLINE |
| 400 | Saturday | August 3, 10, 17, 24 | 9:00 - 10:00 AM | REGISTER ONLINE |