At the youth level, Professional Baseball Instruction's Eagles Baseball Association fields teams at the 9, 10, 11, 12, 13 and 14U levels in the spring, summer and fall. The teams all compete in the PBI Baseball League and select tournaments.
Eagles Baseball is looking to fill roster openings for our spring 2020 teams for 9U, 10U, 11U, 12U, 13U, and 14U.
Eagles Baseball teams will compete in the PBI Baseball League 2020 spring season.
TRYOUTS INFORMATION
Private evaluations are being held in our indoor facility in Ramsey NJ; please call us at 800-282-4638 x100 to sechedule your time.
COST – $20 per player.
CLICK ON THE APPROPRIATE AGE LEVEL
9U Eagles Spring 2020
10U Eagles Spring 2020
11U Eagles Spring 2020
12U Eagles Spring 2020
13U Eagles Spring 2020
14U Eagles Spring 2020
We also offer a number of options for players who are of high school age including our 16U and 17U prospect teams, as well as other team options for high school players. Complete details are on the Eagles Baseball Association website.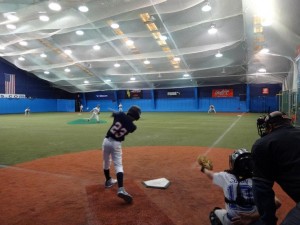 NEED MORE INFORMATION? Call us TOLL-FREE at 800-282-4638.
---
The Eagles Baseball Association is committed to providing baseball players in the tri-state area with every opportunity on the baseball field without the politics that have become commonplace throughout the ranks of youth through high school baseball.  Eagles players receive top-caliber training and coaching from the staff of Professional Baseball Instruction.
Teams compete in the PBI Baseball League during the spring, summer and fall seasons with additional tournaments throughout the course of the year.
CHECK IT OUT – THE NEW EAGLES BASEBALL ASSOCIATION WEBSITE