Think of Professional Baseball Instruction as a warehouse of baseball information, stored in the collective experiences of our instructors who have combined for 100 years of playing, coaching, scouting and managing at the professional level – including the major leagues.
That's called intellectual firepower – at your service. That's why we can say with confidence that you'll be properly trained at PBI. You'll learn to play baseball…the right way.
DOUG CINNELLA – Founder & President/CEO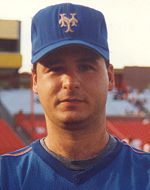 Doug isn't just an executive sitting behind a desk, married to his iPad. He's a to-the-bone baseball junkie, having played and lived the dream just like you.
Talk about real-world experience: before retiring, Doug pitched over 1000 innings as a professional, starting with his third-round selection by the Baltimore Orioles in the 1986 draft. That made him the 97th player picked in the entire nation, an honor he validated by throwing two no-hitters and being named the NY-Penn League's Most Valuable Player in his first year in the pros. In fact, Doug is the only pitcher in the history of professional baseball to record his first two career victories via no-hitters.
Doug's' career continued to thrive after being traded to the Montreal Expos in 1988, when he was named to the Florida State League's All-Star team, and was also chosen as the Topps Player of the Month. Doug's manager at the time was the legendary Felipe Alou, a three-time All Star who played with the Giants, A's and Yankees, among other teams, and was named National League Manager of the Year in 1994 with the Expos.
It was through Alou that Cinnella learned the basics of instruction and the subtle ways to get the most out of his players. Doug has never forgotten the gift of self-confidence bestowed upon him by Alou, especially after becoming a free agent in 1990 and signing with the New York Mets. Now as a hometown boy playing for the team he rooted for, Doug made it all the way to the Mets' Class-AAA affiliate at Tidewater, where he played for two years.
Of course, no one has forgotten Doug's legacy here in Bergen County, where he was All-League, All-County and All-State pitcher at Paramus High School. Doug's collegiate days at Seton Hall University still put him among the elite as well, as he holds the school record for strikeouts in one game (17 in 7 innings). His achievements have been honored with inductions into the Paramus High School Hall of Fame and Seton Hall University Athletic Hall of Fame.
Currently scouting for the Cincinnati Reds, Doug also serves as fellow-PBI coach Jeff Remo's pitching coach at Mahwah High School.
LEO MAZZONE – Major League Advisor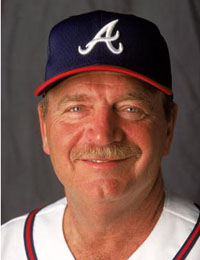 The Atlanta Braves dominated the National League throughout the 90s and early 2000's because of their pitching – in fact, we may never again see a trio of starters like Greg Maddux, John Smoltz and Tom Glavine, all of whom are now members of the National Baseball Hall of Fame.
But who coached them? Who taught them? Who maintained this exquisite piece of machinery that led to 14 division titles, four ERA titles, seven Cy Young Awards and nine 20-win seasons?
Our very own Leo Mazzone, who served as the Braves' pitching coach from 1979-2005 and worked with the Baltimore Orioles from 2006-2007. Mazzone is currently a color commentator on Fox and a co-host on "The Rude Awakening" morning show on Atlanta's WCNN-AM.
More importantly, Mazzone shares his experiences from his days working with "The Big Three" at PBI, where young pitchers learn from the man behind the curtain. There's no substitute for experience, and Mazzone has a lifetime to draw upon.
Want to see some of what Leo's brought to us at Professional Baseball Instruction? Check out some of his instructional videos at Inside Baseball which offers the world's largest online library of baseball training videos from pros like PBI Major League Advisors Sam Perlozzo and Leo Mazzone.
SAM PERLOZZO – Major League Advisor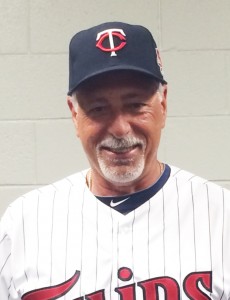 PBI Advisor Sam Perlozzo came up through the Minnesota Twins system and spent time at the Major League level with Minnesota and the San Diego Padres before moving into the coaching ranks where he's considered one of the best teachers of the game. Sam's baseball resume includes a World Series Championship in 1990 while coaching with the Cincinnati Reds. Following a stint managing the Baltimore Orioles, Sam spent time with the Seattle Mariners before he joined Charlie Manuel's coaching staff with the Philadelphia Phillies where he served as 1st base coach. He is now the minor league infield and baserunning coordinator for the Minnesota Twins. PBI's infield programs are directly designed in consultation with Sam.
Check out instructional videos by Sam on Inside Baseball with other pros like PBI advisor Leo Mazzone, Roy Halladay, Dave Magadan and more.
CLINT HURDLE – Major League Advisor

Every so often Clint Hurdle will text his friends an inspirational message of the day, just a few words of optimism that speak to his ability to motivate. The texts are delivered randomly and for no particular reason other than Clint's love of life and people.
He's also passionate about baseball, specifically about teaching and leading. His charisma has rubbed off on the Pittsburgh Pirates, who, under Hurdle, have made it to the post-season two years in a row after 20 consecutive losing seasons.
Hurdle's ability to turn around a depressed franchise earned him the National League Manager of the Year award in 2013 and a second-place finish for the award in 2014.
Hurdle has been wrapped in baseball's tentacles in every way possible. Besides his managerial success, he made it to the cover of Sports Illustrated in 1980 as a can't-miss prospect with the Kansas City Royals, eventually playing with the Reds, Mets and Cardinals.
Hurdle coached too, hooking on with the Texas Rangers as their hitting coach in 2010 after managing the Colorado Rockies to the World Series in 2007.
At PBI, we value the thinking-man's approach to baseball, which is why Hurdle is such an important asset. Clint has devised a hitting program perfectly suited for the young ballplayer, as he once was. Hurdle's input comes straight from the top, a direct pipeline from one of the industry's most advanced minds. His results speak for themselves.
MIKE AVILES – Major League Advisor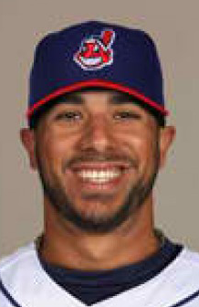 Mike Aviles came to PBI in the winter of 2005 looking for a place to work out during the off-season while playing in the Kansas City Royals' farm system. We took a look at how the players in our high school Winter Training Program gravitated to him, and how well he worked with those players and offered him a job. Given Mike's hard work and dedication, it was no surprise to us when he was called up to the Major Leagues in May 2008 with the Royals. Mike's 2009 MLB season was cut short by an arm injury. After a rehab stint with Kansas City's AAA affiliate in Omaha, Mike was called back up to the "big club" in early May 2010 and hit .304. After a year and a half with the Boston Red Sox, he was traded to Toronto and then to Cleveland. He also represented Puerto Rico in the 2013 World Baseball Classic. Mike played for the Cleveland Indians in 2015 and the Detroit Tigers in 2016. He is currently playing with the Miami Marlins.
RICH SCHEID – Major League Advisor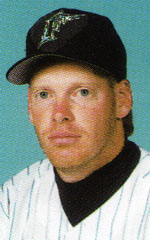 As a Seton Hall Pirate, Rich Scheid was a 1985 member of Team USA. In 1986 he was named to the All Conference Big East Team and was the New Jersey College Pitcher Of the Year. Rich was the New York Yankees' top draft choice in the 1986 amateur draft. In an 11-year professional career he played in the Yankees, Cubs, and White Sox organizations before making his Major League debut on September 11, 1992 with the Houston Astros. He also played at the Major League level with the Florida Marlins in 1994 and 1995. Rich works with top high school pitchers in PBI's exclusive Mazzone/Cinnella Major League Pitchers Training Program.
GREG CINNELLA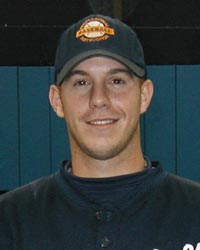 Greg knows the game inside and out; he helps design all of Professional Baseball Instruction's top-flight training programs. He played college ball at Rutgers-Newark and Mercy College and coached for one season at Bergen Community College. He was a member of the Hackensack High School State Championship team in 1997. His high school coaching career has included St. Joe's in Montvale and Don Bosco Prep in Ramsey.
JIM MONAGHAN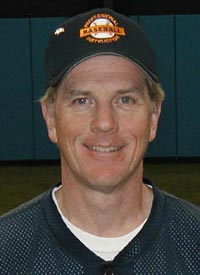 Well-known for his 19 years with legendary WNEW-FM in New York City, Jim has over 25 years of experience coaching and playing baseball. He had a free-agent tryout with the New York Yankees in the mid-1980's and spent two years in baseball management in the front office of the Newark Bears. Jim coached the Don Bosco Prep freshman baseball team to back-to-back Bergen County championships for the first time in the school's history. He is also PBI's Director of Public Relations/Marketing and keeps his hand in radio working weekday mornings at WDHA in Cedar Knolls.
JEFF REMO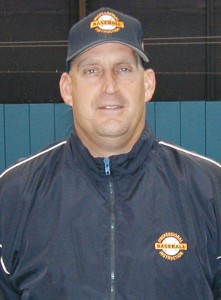 A former Mahwah High School All State Player. Rutgers University Head Baseball Coach Fred Hill maintains that Jeff is the best high school hitter to ever come out of the State Of New Jersey. He was selected by the Chicago Cubs in the 6th round of the 1980 Major League Draft and played professionally for 3 years. We call him "The Hit Doctor" here at P.B.I. as a tribute to his ability to teach hitting. Jeff also has a personality that the kids just love. As the Mahwah High School varsity baseball head coach, he led the 2008 and 2012 Thunderbirds to State Championships. He's also the head football coach at Mahwah and earned his 100th career high school football victory as head coach in September 2015. He led the Thunderbirds to back-to-back state championship titles in football in 2015 and 2016.
SAM FERRETTI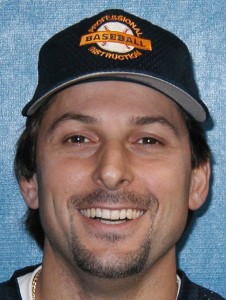 Sam is one of PBI's best coaches hands down. He played professional baseball for 8 years. He attended Major League Spring Training with the Cleveland Indians (1992) and the Colorado Rockies (1995), and most recently played with the Newark Bears of the Atlantic League in 2000. As a professional infielder, Sam was nicknamed "soft hands." His ability to turn a tough play and make it look routine was his forté. Sam attended Rutgers University where he was named to the Division I All State Team. Sam most recently coached at Passaic High School. He also appeared in the movie "Major League II."
STEVE HAYWARD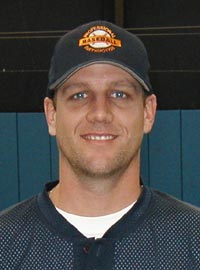 Steve Hayward's reputation as one of the best pitching coaches in New Jersey is well-deserved. The former Boston Red Sox farmhand was drafted after his dominating 1993 college season at Seton Hall when he achieved Big East MVP honors. He has coached at Don Bosco Prep in Ramsey and St. Joseph's in Montvale. Steve's unmatched desire to motivate kids is genuine. He's the founder of the Baseball Health Network and also PBI's College Recruiting Director.
JACK WINTERS
Jack began his career at River Dell High School where he threw a no-hitter in his first varsity start in 2005. Following his All-League career at River Dell, Jack went on to become a main-stay in the rotation at Rutgers-Newark before transferring to the University of Redlands in Southern California where he set records for both saves and appearances in a single season. Jack also pitched for the Cheyenne Grizzlies of the Mountain Collegiate Baseball League where he was a league all-star in 2009 and 2010 and set single-season league records for both saves and appearances. After his collegiate career, Jack appeared in the California Winter League where he was signed by the White Sands Pupfish of the Pecos League to be the team's closer; he was later traded to the Alpine Cowboys to help solidify their bullpen. In 2012 Jack signed with the Santa Fe Fuego, also of the Pecos League, and was used as both a starter and a middle-reliever. A native of Oradell NJ, Jack served as the varsity pitching coach at River Dell High School from 2011-2013. In those three years as River Dell's pitching coach Jack guided the staff to a team ERA of 3.35 in addition to two no-hitters. . In 2015 he was the freshman baseball coach at Mahwah High School where he guided the Thunderbirds to a 14-4 record. Jack served ad pitching coach at Centenary University where in 2016 his pitching staff led the Colonial States Athletic Conference in lowest ERA and WHIP, most shutouts recorded, and least amount of walks, hits, and home runs allowed. In addition, the staff's ERA of 3.60 ranks #1 on record at Centenary University. In the summer of 2017, Jack was the head coach of the Chillicothe Mudcats of the MINK Collegiate Baseball League. Jack will be coaching at New York University in 2017. He is also an active coach in the Eagles Baseball Association travel program.
DON HAYS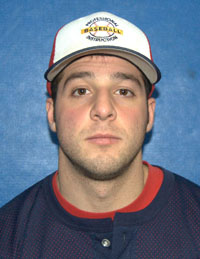 A graduate of William Paterson University with a Bachelor of Science in Kinesiology/Health & Physical Education, Don played his college baseball at William Paterson University where as their catcher and captain he helped lead the Pioneers to their divisional playoffs four straight years. Following graduation, he was invited back by the head coaching staff to work as a specialist with the pitchers and catchers. Don's knowledge, commitment, and dedication to his field of expertise all reflect upon the individuals worked with including youth, high school, collegiate and professional players. In addition, Don is president of Advance Kinetic Performance which specializes in fitness programs.
BOBBY LINEBURG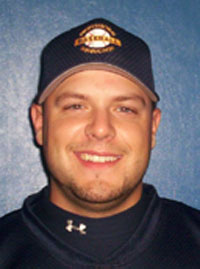 Bobby's enthusiasm for baseball and teaching kids how to play are obvious from the moment you walk into PBI!
A former 1st Team All-League pitcher while at Indian Hills High School, Bobby also pitched at the collegiate level for Morris County College and attended tryout camps with the Florida Marlins and the Chicago White Sox.
Bobby also created our popular 7U Program here at PBI.
ADAM DERNER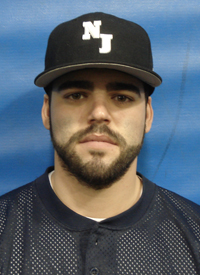 Adam Derner joined the PBI coaching ranks in 2013. Originally from River Edge NJ, Adam played at River Dell High School where he set school records in batting average, runs batted in, and slugging percentage during his senior year. His career continued at the collegiate level at the University of Rhode Island and William Paterson University. As a senior with the Pioneers, Adam hit .413 with a .804 slugging percentage, 115 total bases, 62 RBI and 13 home runs. He also led the Eastern College Athletic Conference (ECAC) in slugging percentage, total bases, RBI and home runs. Adam was named to the 2012 American Baseball Coaches Association (ABCA) Rawlings Division III All-America first team and was also selected as a D3baseball.com first team All-American.
Adam played professionally in 2013 for the Normal Cornbelters of the Frontier League.
PATRICK KIVLEHAN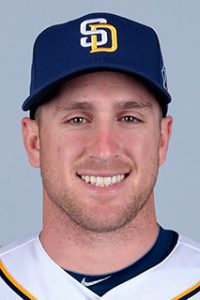 Patrick Kivlehan joined the PBI staff in September 2015 literally at the doorstep of Major League Baseball. A two-year varsity starter at St. Joseph's (Montvale), Patrick set the single-season home run record (14) in his senior year in a lineup that included current Chicago Cubs infielder Tommy La Stella. Patrick went to Rutgers where he focused on football. In the spring of his senior year he returned to baseball and put up an incredible .392/.480/.693 season that included 14 home runs, 50 runs batted in and 24 stolen bases in 51 games. It was no surprise when he was named Big East Player of the Year.
Patrick was drafted by the Seattle Mariners in the fourth round of the 2012 MLB draft and moved through the Mariners minor league system. He was traded to the Texas Rangers during the 2015 off-season and started 2016 in their minor league system. He was traded back to Seattle in May 2016 and acquired by the San Diego Padres in August 2016. My made his MLB debut on August 20, 2016 and marked the occasion by hitting a 461-foot home run for his first big league hit!
Patrick was acquired by the Cincinnati Reds just prior to the end of the 2016 regular season; he was also named one of the 50 greatest athletes in Rutgers history by the Star Ledger.
KEVIN FERGUSON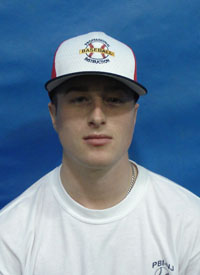 Kevin Ferguson joined Professional Baseball Instruction in 2013 following his first season of professional baseball in the Houston Astros organization. As a senior at Northeastern University in Boston, he tossed a school-record 104.1 innings with 93 strikeouts in 2013 earning Colonial Athletic Association (CAA) Pitcher of the Week honors twice during his senior season and three times in his collegiate career. He was also a 2013 Second Team All-CAA honoree.
Kevin was a three-year varsity player at St. Joseph's Regional High School in Montvale where he was 1st Team All-County and All-League in 2009. He also played for PBI's Eagles Baseball organization as a youth player.
ARTIE LEWICKI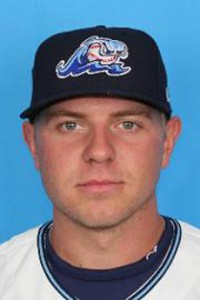 Artie Lewicki joined the PBI coaching staff following his first season of professional baseball where he pitched for the West Michigan Whitecaps in the Detroit Tigers organization. A native of Wyckoff NJ, Artie had a stellar high school career at St. Joseph's in Montvale where he was a four-year varsity player. In his senior year, Artie posted a 6-3 record with a 2.00 ERA. He was named first team all-league honors in 2007 and selected second team all-county in 2009. Artie attended the University of Virginia and pitched all four seasons. Collegiate highlights include an outstanding performance in the 2014 College World Series in which he earned wins in each of UVa's first two CWS victories, working two innings in wins over Ole Miss (6/17) and TCU (6/19). He did not allow an earned run in 23 1/3 innings of the NCAA tournament, including 13 innings of the College World Series. Artie was drafted in the 8th round of the 2014 MLB draft by the Detroit Tigers. He made his MLB debut with Detroit on September 4, 2017.
TIM NORTON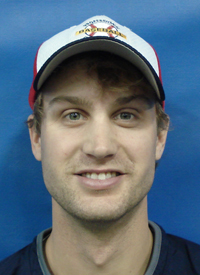 Tim was an All-League selection in 2007 for St. Joseph's Regional in Montvale and was rated a top-100 player in the Northeast by Perfect Game. He continued his career at Division 1 William and Mary where he was selected to the All-Freshman team in 2008. Tim was also a member of the North Adams SteepleCats of the New England Collegiate Baseball League during the summer of 2008, and a member of the Atlantic Collegiate Baseball League's North Jersey Eagles in 2009. After graduating from William and Mary, Tim spent a year interning in the Washington Nationals baseball operations department before joining the coaching staff at PBI.
WAYNE RICHARDSON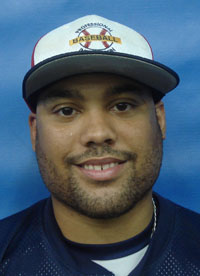 Wayne Richardson was a PBI student as a youngster and through his college career, so he knows the "PBI Way" not only as a coach, but also from the perspective of a PBI student. Wayne is a graduate of Wallington HS where he received All County and All League recognition. In 2005 Wayne was a silver medalist representing the USA in the People To People World Games. Wayne finished his senior season at Nyack College in 2012 where he was the team captain, a 4 year starter, and amassed over 200 career innings pitched. He led Nyack in innings pitched, most complete games, most saves, was ranked nationally for fewest walks per game, and lead the NCAA Central Atlantic Collegiate Conference in percentage of innings pitched of games played per team. While at Nyack he also received NCAA All East Region and All Conference honors. Wayne also played for PBI's North Jersey Eagles franchise in the professional prospect Atlantic Collegiate Baseball League in 2009 & 2010.
DAVE DANIELS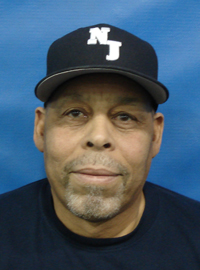 Dave Daniels comes to Professional Baseball Instruction following a playing and coaching career that has literally taken him halfway around the world. Born in Elizabeth NJ, Dave was drafted in the 9th round of the 1970 draft by the Washington Senators after leading Union High School to state championships in both baseball and football. After five seasons in the Senators and Texas Rangers organizations, his playing career moved to Japan, Italy, Germany and the Netherlands. He has coached National teams from both France and the Netherlands. A member of the Union High School Athletic Hall of Fame, Dave has also worked in the Chicago White Sox organization.
PJ CERRETO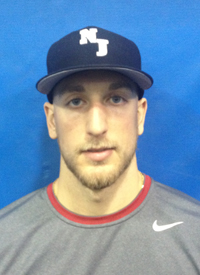 PJ followed a stellar high school career at Paramus High School with a 4-year career at Ramapo College where he attracted the attention of the Cincinnati Reds who drafted him in 2013. He pitched for the Reds in 2014 in the Arizona League.
MICKEY STEC
Following a stellar high school career at Emerson High School, Mickey Stec was a two-year weekend starting pitcher at Bergen Community College and in 2014 was named to the Garden State Athletic Conference and NJCAA Region XIX All-Academic teams. After earning his associates degree in Sciences with a concentration in Exercise Sciences, he entered Neumann University where he played 2015-2016 before hurting shoulder in early 2016. Mickey earned a Bachelors in Sport and Entertainment Management.
Mickey played varsity all four years at Emerson High School and received a number of honors including Second Team all-league as a sophomore (7-2 record on the mound), and Second Team All-County, First Team All-League, Second Team All-New Jersey Group 1 as a junior (8-4 on the mound). The Cavaliers won the North 1 Group 1 State Sectionals before losing in the state semifinals. A true team leader, Mickey was also awarded the "Coach's Award" for leadership, dedication, and being a role model.
In his senior year, Mickey was voted Third Team All-County, First Team All-League, and Second Team All-New Jersey Group 1 (7-3 record).
JOE CIRILLO
Joe Cirillo's baseball career has taken him from a Little League State Championship team in 1984 with Palisades Park to Rider University on a baseball scholarship. Joe has been an assistant baseball coach at Secaucus High School, head coach at Palisades Park High School and is currently an assistant coach at Morris Knolls High School. Joe is one of PBI's best all-around coaches and helps anchor our catching programs.
GIANNI ZAYAS
Gianni holds the distinction of being drafted by two major league organizations. Upon graduating from North Bergen High School where he was a dominating pitcher, Gianni started his college career at North Carolina State before a transfer to Seminole State Junior College in Florida. Drafted by the Chicago Cubs in 2014, he opted to remain in school, transferring to Florida International University.
He was drafted once again in 2015 by Seattle, playing one season in the Mariners organization. He is currently playing for the Sussex County Miners in the Can-Am League here in New Jersey.
GIL ZAYAS
One of the reasons Professional Baseball Instruction's High School Winter Training Programs are run at such a high level is due to the excellent coaching of Gil Zayas. A four-year varsity letter-winner at St. Joseph's High School in West New York, Gil went on to St. John's University in Queens where he helped lead the Red Storm to three Big East titles. He was named 1st Team All Big East and garnered Honorable Mention All-America as well.
His professional career included playing with the Atlantic City Surf in the Can-Am League in 2008, and the Midwest Sliders and Windy City Thunderbolts in the Frontier League in 2009. Gil is coaching the 2015 college-bound 18U team this summer.
MATT KIMBELL
A former All-County and All-League player for Pompton Lakes High School, Matt continued his playing career at Rutgers-Newark. Following graduation, Matt signed with the Newark Bears of the Atlantic League. Matt is currently finishing his Master's program at Montclair State where he will earn a Masters of Arts degree in Teaching (K-5). Matt is also a former PBI student himself, hoping to pass on what he has learned to the next generation of players.
AARON WEISBERG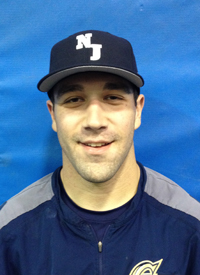 Aaron Weisberg brings an impressive baseball resumé to Professional Baseball Instruction. A native of Glen Rock NJ, he played 3 years of varsity baseball in high school. In 2010 he earned All-Conference, All-County, and All-State honors. He went on to play 4 years of Division 1 baseball at George Washington University, where he currently ranks fifth all-time in career starts while also being tied for 20th in career wins. In the summer of 2013, he was ranked as the 7th best professional prospect in the Valley Collegiate Baseball League by Baseball America, and 13th by PerfectGame.org. Aaron played for the Garden State Grays of the Can-Am league in 2015.
ZAK ROSE
Zak attended St. Mary's High School in Rutherford where he was the starting catcher all 4 years, including 2 years as team captain. His accomplishments include All League (sophomore, junior & seniors years), 3rd team All County in his junior year, and All Area, All County and 3rd Team All State in his senior season. He played two seasons at Rutgers-Newark before transferring to William Paterson University where he was a 2-year starter and 2-year captain.
BRIAN CASEY – General Manager Eagles Baseball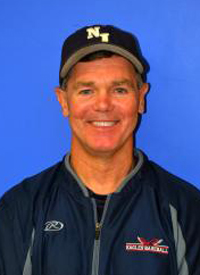 Brian Casey brings a wealth of baseball knowledge and experience to his role as general manager of our higher level Eagles Baseball teams at the 16U and 17U levels. Following his playing days at Bergen Catholic High School and Seton Hall University, Brian joined the coaching ranks in Palisades Park (10 years) and Paramus (12 years). The Paramus Summer Tournament bears his name in honor of his time and commitment to youth baseball. Brian is not only the GM of our North Jersey Eagles summer college team, but he's also the vice president of the Atlantic Collegiate Baseball League the team plays in. Under his direction, the Eagles won the ACBL championship in 2012 and 2013.
TERENCE HANNEMAN
Terence has loved the game of baseball since Little League. His pitching career took off at Saint Joseph's Regional High School in Montvale where he was awarded 1st Team All-County and 1st Team All-State Parochial honors. Upon graduation he signed with Iona College's Division 1 baseball team. Terence graduated college with a special education background and is a certified teacher in New York and New Jersey. Terence enjoyed returning to his high school alma mater as one of the pitching coaches and later accepted the JV coaching position there for 3 years. His team had one incredible undefeated season and won the Don Bosco JV Invitational 2 out of 3 years. Terence's passion for baseball and teaching allows him to provide baseball instruction to players by adapting to individualized learning styles.
CHRIS BALDI
RYAN CASEY
JOSE CRUZ
SCOTT MUSCAT
KEITH SCHNEIDER