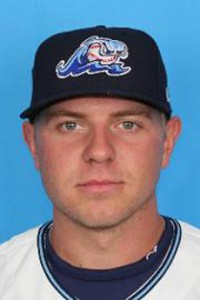 Professional Baseball Instruction is proud to announce the newest addition to our coaching staff – Detroit Tigers 8th-round pick Artie Lewicki.
There's an unmistakable "it" factor that professional pitchers are blessed with. One look, and you know they're going places. Wyckoff's Artie Lewicki has been part of that special sub-group ever since he pitched in high school at St. Joseph's in Montvale. While at the University of Virginia he won two games in the 2014 College World Series, and this past summer Artie was on the mound for the West Michigan Whitecaps in the Class-A Midwest League.
Arite comes to PBI with the knowledge and experience of a pro, but he's still young enough to remember what pitching was like at the high school and college levels.
Artie is available for private instruction by calling us TOLL-FREE at 800-282-4638.
Click on the video below and see for yourself why scouts fell in love with Artie's "it" factor (throwing a bullpen session at PBI shortly after the 2014 draft).