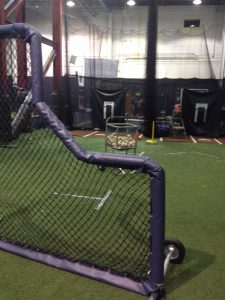 Here at Professional Baseball Instruction our indoor training facility inside NJ Sports House in Oakland NJ contains two 60-foot tunnels that can be used for pitching and hitting. Equipped with L-screens, they're ideal for giving pitchers the opportunity to throw full distance to hitters. And of course, hitters always find a workout more effective when they're hitting off of a live arm.
Those tunnels are used for lessons, camps, team workouts, and are also available for rent in 30- and 60-minute intervals.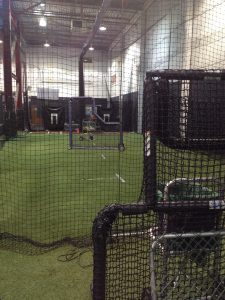 If you're renting our facility, we have a complete assortment of training devices including batting tees, L-screens, pitching machines, helmets, as well as baseballs and softballs.
PITCHING MACHINES – we're hoping to have the pitching machines from our previous location in place soon.