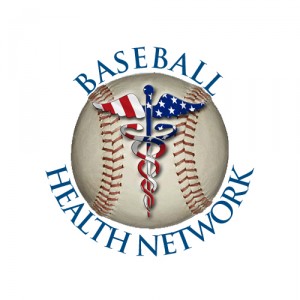 Professional Baseball Instruction and the Baseball Health Network present "The Healing Power In Throwing: Keeping Your Arm Healthy" Sunday April 27, 2014 at 3 PM at St. Joseph's Regional High School, 40 Chestnut Ridge Road in Montvale NJ.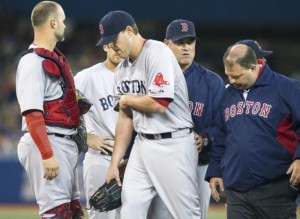 Has your son or daughter ever complained of pain in his or her throwing arm? Chances are that they have. It has become all too common for players to be suffering from pain in their throwing arm. Many times it's just a warning sign from their body that something is wrong and if addressed properly, there will be no further issues. Other times, that warning sign is just the beginning of something far more serious!! Possibly an injury that can lead them straight into the operating room!!!
The statistics are there – each year, players younger and younger are experiencing serious throwing arm injuries. Some of these injuries are causing players to miss a couple weeks of practice and games; others are ending their seasons, even threatening their careers.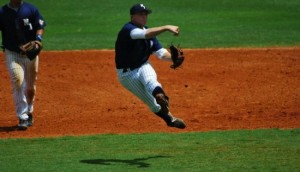 The bottom line is this – throwing a baseball puts extreme stress on the joints, tendons and ligaments of pitchers as well as athletes who play multiple positions.
The only way to prevent your child from becoming a statistic is to educate yourself on both the causes and solutions.
*** And know this – the higher the level your child is playing at, the more susceptible he or she is to getting injured. The club/tournament teams that play extended schedules are one of the major factors in the epidemic of throwing arm injuries throughout the United States.
Because of how serious this is, PBI's Steve Hayward created the Baseball Health Network. The BHN staff includes New York Yankees team doctor Christopher Ahmad, his staff from Columbia Presbyterian Hospital in New York City, and Professional Baseball Instruction in Upper Saddle River NJ.
On Sunday April 27th at 3PM, Steve Hayward and Doug Cinnella will be presenting an educational seminar to discuss these very topics. From the preventative measures you can take, to the warning signs you should be looking for, to the proper protocol that should be followed if your child does experience a throwing arm injury – we will cover it all.
This information is invaluable to keeping your child healthy, and on the field having fun. PLEASE take this seriously and attend this seminar; it could make all the difference in your child's baseball experience.
COST – there is a nominal fee of $10 for parents and coaches. Players are FREE and are more than welcome to attend. Space is limited.
CLICK HERE TO REGISTER – The Healing Power In Throwing registration form
WHERE – St. Joseph's Regional High School, 40 Chestnut Ridge Road, Montvale NJ
WHEN – Sunday April 27 3PM
NEED DIRECTIONS? Click here.
Here's what Dr. Christopher Ahmad says about Steve Hayward – Dr. Ahmad's letter of recommendation for Steve Hayward
STEVE HAYWARD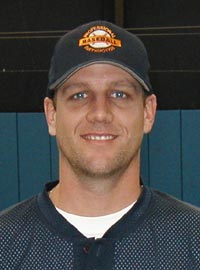 Steve Hayward grew up in Washington Township, NJ. and attended St Joseph's Regional High School in Montvale where he played football and baseball. In his junior year he was voted most valuable player of the football state championship and the Bergen County Baseball Tournament.After high school, Steve accepted a full baseball scholarship to Seton Hall University and in 1992 he pitched for the Cape Cod League Champion Chatham A's. In 1993, Steve was selected as a 1st Team All-Big East pitcher, 1st Team All-State Pitcher and was drafted by the Boston Red Sox. After pitching professionally for 5 seasons, he joined Professional Baseball Instruction and has been training youth, college and professional pitchers for over 15 years. Steve also coached baseball at St Joe's HS for 13 years and was the head coach at Don Bosco Prep in Ramsey for 2 seasons. He is an expert on biomechanics and throwing arm injuries. Steve, along with current Yankees team physician Christopher Ahmad has lectured and educated doctors, physical therapists, athletic trainers and coaches on those very topics. Steve has been rehabilitating players from various throwing arm injuries and surgeries for the past 10 years.Steve is also an associate of the Mid-Atlantic regional scout for the Tampa Bay Rays.
DOUG CINNELLA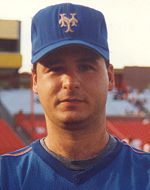 Currently scouting for the Cincinnati Reds. Veteran of 9 professional seasons. Participated in Major League spring training with both the N.Y. Mets (1993) and the N.Y. Yankees (1995). Doug has pitched over 1,000 career innings as a professional with an ERA of 3.17. Selected by the Baltimore Orioles in the 3rd round of the 1986 Major League draft, he was the 97th player picked in the nation! Voted the NY-Penn League MVP in 1986. Doug established a NY-Penn League record in 1986 by pitching 2 no-hitters, a record which still stands today. After being traded to the Montreal Expos in 1988, Doug made the 1988 Florida State League All-Star team. He was also chosen as the Topps Player of the Month for May 1988. His manager while playing for the Expos was Felipe Alou. Doug credits much of his coaching techniques to Felipe. After becoming a free agent in 1990, Doug signed with the N.Y. Mets. He played as a player/coach in Double-A with the Mets until he was promoted to AAA Tidewater. Played in Tidewater for 2 seasons. Played college ball at Seton Hall, was selected as New Jersey's college MVP for 1984. Holds SHU pitching record for most strikeouts in a game (17 in 7 innings). Doug played High School baseball for Paramus where he was an All-League, All-County and All-State player. Doug also serves as fellow-PBI coach Jeff Remo's pitching coach at Mahwah High School.
DR. CHRISTOPHER AHMAD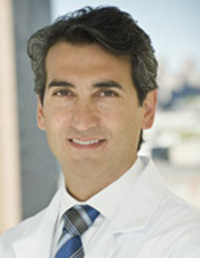 Christopher S. Ahmad, MD, specializes in shoulder instability and labral tears, rotator cuff pathology, ACL injuries, Tommy John surgery, and advanced arthroscopic surgical techniques for sports-related injuries of the knee, shoulder and elbow. He is the Head Team Physician for the New York Yankees and a member of the Major League Baseball Team Physicians Association. He is also Head Team Physician for the 17 varsity teams fielded by the City College of New York as well as for several high schools in Manhattan and New Jersey. In addition, Dr. Ahmad serves as a consultant to local metropolitan gymnastics and swim teams.A recipient of several awards for outstanding research in the field of Sports Medicine, Dr. Ahmad conducts ongoing research in the areas of biomechanics of the elbow, ACL injury prevention and screening, and surgical techniques for rotator cuff repair.
DR. ERIC MAKHNI


Dr. Makhni graduated from the Massachusetts Institute of Technology (MIT) in 2005, with a major in biology. He later graduated from the MD/MBA dual degree program at Harvard Medical School and Harvard Business School in 2010. Currently, he is a senior resident in orthopaedic surgery at Columbia Presbyterian Medical Center. He is very active in clinical research under the mentorship of Dr. Christopher Ahmad, and his research interests include orthopaedic conditions of the upper extremity in throwing athletes, the effects of fatigue on the mechanics of the overhead pitching motion, and prevention of pain and overuse injuries in youth baseball players.
DON HAYS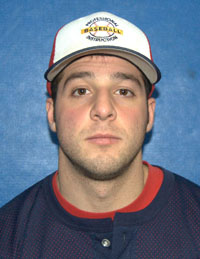 A graduate of William Paterson University with a Bachelor of Science in Kinesiology/Health & Physical Education, Don played his college baseball at William Paterson University where as their catcher and captain he helped lead the Pioneers to their divisional playoffs four straight years. Following graduation, he was invited back by the head coaching staff to work as a specialist with the pitchers and catchers. Don's knowledge, commitment, and dedication to his field of expertise all reflect upon the individuals worked with including youth, high school, collegiate and professional players. In addition, Don is president of Advance Kinetic Performance which specializes in fitness programs.