Here at Professional Baseball Instruction, we've spent more than two decades training baseball and softball players of all ages.
We start at the age of 3 with our Squirts program, and go all the way to the major leagues with players like Tommy La Stella, Patrick Kivlehan, and James Karinchak among the MLB players who use PBI to get their off-season work in.
Now, it's time to include the parents!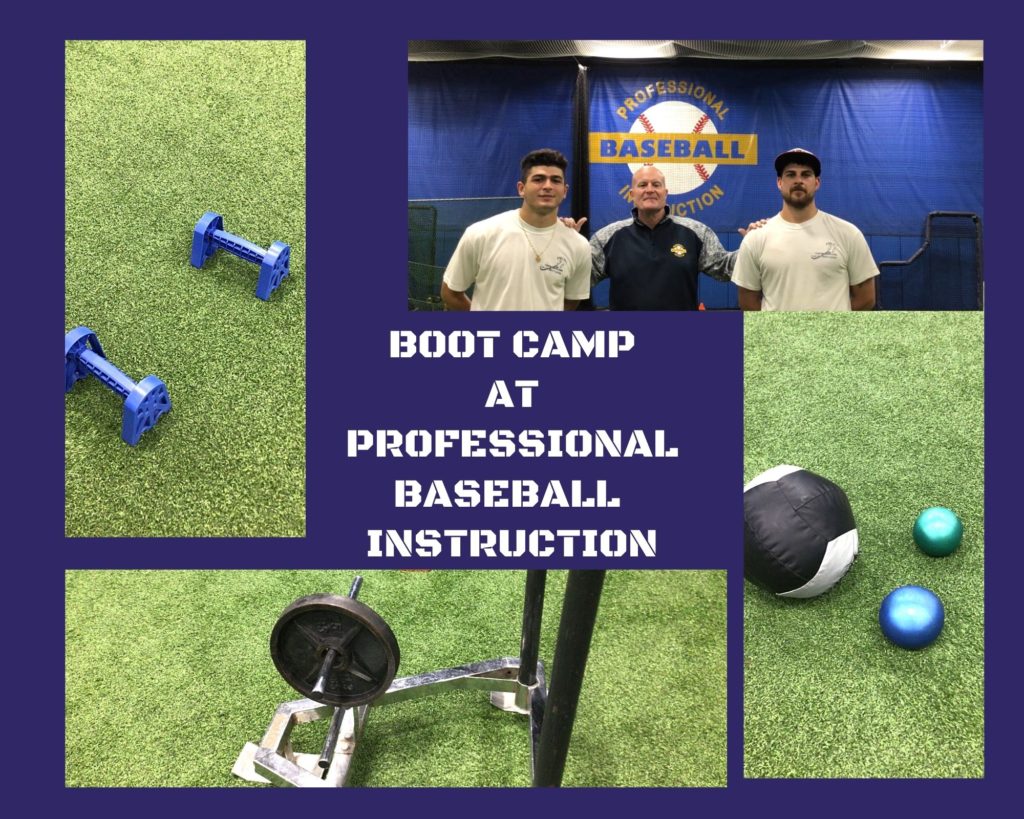 We're introducing Boot Camp at PBI – HIIT (High Intensity Interval Training) that works on cardio, flexibility, and strength, designed to improve both aerobic and anaerobic fitness.
You'll train in PBI's 6,000 square foot turf facility using weights, resistance bands, kettle bells, and more.
PBI's Boot Camp Training is designed by former New York Mets Conditioning Coach and current PBI Director of Strength and Conditioning Keith Cedro. The program will be run by trainers Nick Schroeder and Joe Cinnella.
CALL US FOR A FREE TRIAL – 800-282-4638.