EAGLES TAKE TWO OF THREE ON CHAMPIONSHIP SUNDAY
The 9/10U and 13U Eagles teams were winners on Sunday January 27 in the championship games of the 2012-2013 PBI Baseball League Winter Indoor Season. The 9/10U team scored an 8-2 win over the PPS Fighters and the 13U team topped the Wanaque Knights 7-2.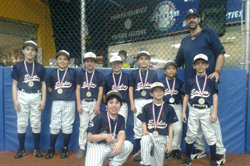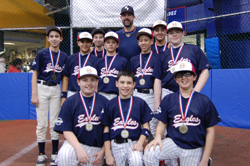 The 11/12U Eagles lost 4-1 to the Wyckoff Raiders in a very close game.
EAGLES POST-SEASON AWARDS ANNOUNCED
10U, 12U and 17U TEAMS WIN THEIR FALL DIVISIONS
The Eagles 2012 post-season awards have been announced. Winners of the Gold Glove Award are Jacob Charnow (9U), Michael Roman (10U), Joey Hubbinger (11U), Robbie Appello (12U), Tyler Martin (13U), and Chris Baldi (17U). The Eagle Player of the Year Fall 2012 was awarded to Serafino Brito (17U).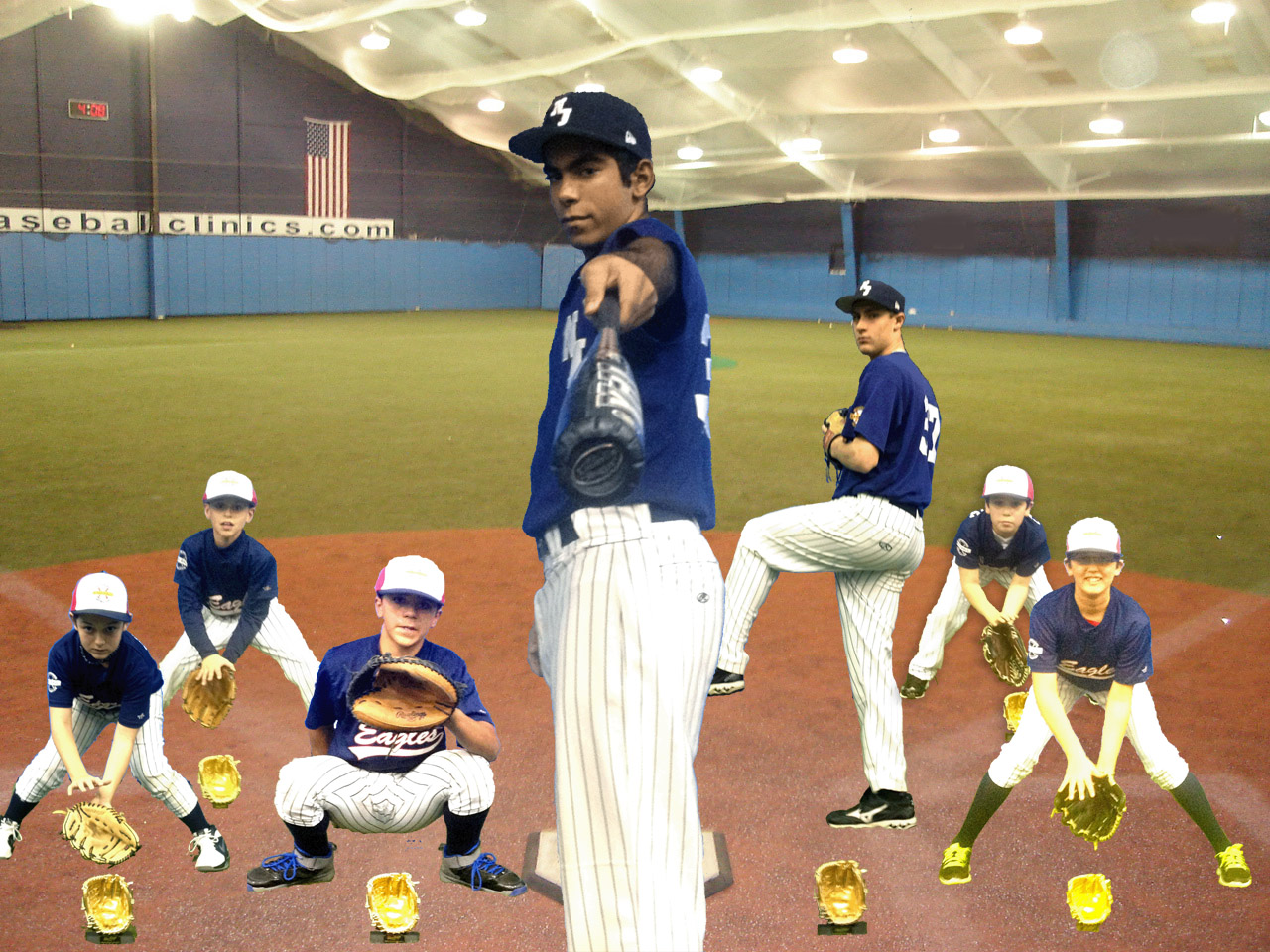 (Left to right – Joey Hubbinger, Michael Roman, Robbie Appello, Serafino Brito, Chris Baldi, Jacob Charnow, Tyler Martin)