High School Summer Baseball has changed drastically over the past 10 years. Teams used to have scheduled practices that players actually showed up for, and a reasonable game schedule. Player development was once the focus, playing games was secondary.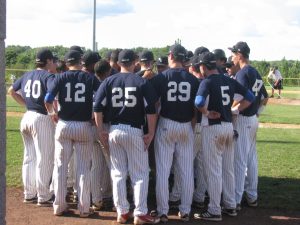 We are in a time now where showcase games and events have exploded. The primary goal now is to get exposure to college recruiters with players traveling around the country, hotel to hotel, field to field playing every weekend with the hopes of convincing college recruiters to give the opportunity to play college baseball. This is all good stuff, as long as it's done reasonably and the development of the player comes FIRST!
The problem is players aren't getting the reps they need to maintain their consistency throughout the season. Professional and college baseball players work out their individual skills and other physical necessities just about every single day. Whether it is a physical ailment (tight hamstring, sore arm etc) or improving a specific offensive or defensive skill, players need to work on their body and their craft.
That's why Professional Baseball Instruction offering Summer "Pre-game Summer Workouts."
We are going to fill that void and offer high school players the opportunity to further their development throughout the summer season. This program will also increase their chances of staying healthy and attracting attention from college recruiters.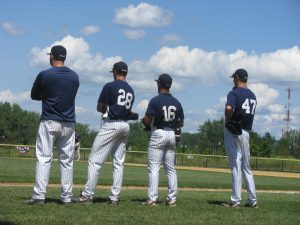 This program is designed to meet each player's individual needs, both mentally and physically. That's on and off the field, throughout this confusing, stressful time in a player's life. There are a lot of things professional and college scouts look for in a player! Things that can help you stand out.
Too often players neglect the repetitive work necessary to make the actual gains to achieve their goals – like basic defensive footwork to hitting with two strikes to better turns on the bases. Players need to do the little things to stand out at these well attended showcase events. If you can't separate yourself from the other players, your path to College Baseball will be much harder.
LET US SHOW YOU HOW TO SHOW YOURSELF!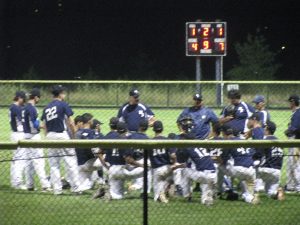 The program is being run by Steve Hayward. Steve has been training baseball players for 22 years, and three of his players were in the Major Leagues in 2018. He has coached varsity baseball at St Joe's and Don Bosco for over 15 years. He has been a head coach of a college summer team for past 5 years in the Atlantic Collegiate Baseball League. Steve is also an Associate Scout for the Tampa Bay Rays. He is fully qualified to assess and project the college level at which your son can compete and can also give your son an honest evaluation of his current and projected potential! Video analysis included in workouts as well as baseball measurement (60yard dash, radar gun, exit velocity, etc. (info for your profile to colleges) and injury pre/rehabilitation.
Additional: College Recruiting Consulting
DATES/LOCATIONS: Tuesdays and Thursdays
7/9, 7/11 – Petruska Park, Paramus
7/16, 7/18 – Petruska Park, Paramus
7/23, 7/25 – Hess Court Fields, Upper Saddle River
7/30, 8/1 – Hess Court Fields, Upper Saddle River
8/6, 8/8 – Mahwah High School
8/13, 8/15 – Petruska Park, Paramus
TIME: 10:00AM – 12:30PM
COST:
12 dates – $499
8 dates – $349
4 dates – $199
Per diem – $ 75