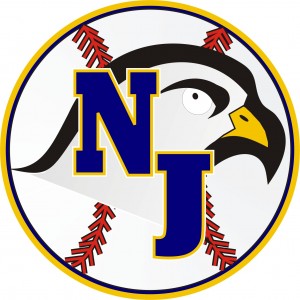 The North Jersey Eagles – Professional Baseball Instruction's entry into the Atlantic Collegiate Baseball League – has begun the defense of its 2012 ACBL Championship in tremendous fashion winning six of their first seven games to start the 2013 season. The Eagles swept a doubleheader against the Lehigh Valley Catz on Saturday June 15 5-1 (Ryan Casey with 5 scoreless innings) and 3-1 (behind 5.1 perfect innings by Dan O'Neil).
Opening Day got off to a thrilling start with a sweep of a doubleheader against the Staten Island Tide at Overpeck County Park in Ridgefield Park, New Jersey on Saturday June 1.
Both wins were of the come-from-behind variety as the Eagles seemed to pick up right where they left off down the stretch of last year's championship run.
Though rain has been a factor in the early going of the season, the team is currently 8-4 with standout performances already from pitchers Dan O'Neil and Brendan Ryan, and hitters Zack Passarelle and Ryan Quinn.
The Eagles next home game is Tuesday June 25 at Overpeck County Park in Ridgefield Park when they take on the Jersey Pilots at 7PM.
Many of the games during the 2013 season will be broadcast right here on baseballclinics.com by PBI coach and veteran baseball play-by-play announcer Jim Monaghan, along with color commentary by North Jersey Eagles General Manager Brian Casey.
Founded in 1966, the Atlantic Collegiate Baseball League is partially funded by Major League Baseball and literally dozens of former ACBL players have gone on to play Major League Baseball including former PBI instructor Mike Aviles who is currently playing with the Cleveland Indians.
For complete details on the North Jersey Eagles, visit the official team website. For information on the league, visit their website at www.acbl-online.com.