Professional Baseball Instruction offers many different kinds of training methods to ensure your player can reach their maximum potential on the field.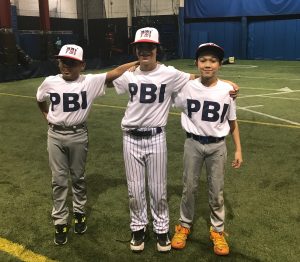 One of our most successful programs is our Mini Clinics. These classes are for players of all ages, giving you a team setting, but also allowing you to work closely with a member of our elite coaching staff.
PBI Mini Clinics cover all aspects of the game such – fielding, hitting, pitching & base running.
Designed by former professional players, we focus on every skill needed to improve each individual player. Whether your child has been around the game for years, or is just starting out, our clinics are designed to improve their skills.
Mini Clinics
| Description | Price | Member Price | Length | Special Notes |
| --- | --- | --- | --- | --- |
| Private Mini-Clinic | $35 per player | $30 | 1 hour | 4-8 players with 1 coach |
| Private Mini-Clinic | $35 per player | $30 | 1 hour | 9-12 players with 2 coaches |