The National team topped the American squad 18-6 in the 5th annual Bergen County Future-Star Game presented by Professional Baseball Instruction on Saturday May 16 at 6PM at Overpeck County Park in Ridgefield Park featuring the top freshman players from across Bergen County.
Highlights included a 330-foot bomb off the bat of Ridgewood High School's Ethan Suh on the National team.
The head coaches from each of the teams that participated in the recently-completed 43rd annual Bergen County Coaches Association Freshman Baseball Tournament were each given the opportunity to select two players from their respective squads to participate.
Meet the players who are the Rising Stars of Bergen County high school baseball.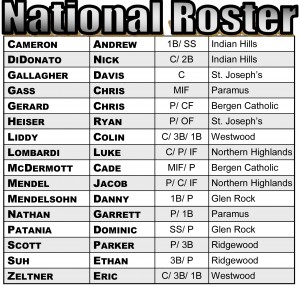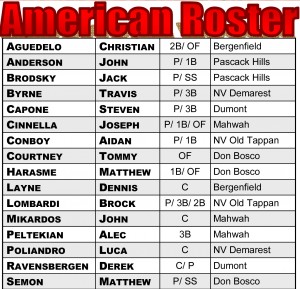 Check out highlights from the 2013 game.