For years, Howard Weiss was the first face you probably saw when you came into our first indoor facility.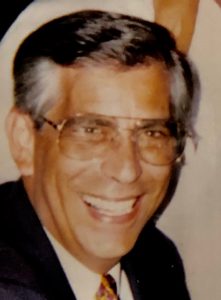 A long-time attorney based in Franklin Lakes, Howard joined Professional Baseball Instruction in his retirement years where he manned our front desk and phones, and always greeted you with a smile.
In addition, Howard did PBI's incorporation paperwork in our earliest days, and helped us tremendously with many legal facets.
Howard was also an avid flyer and photographer and loved telling stories of his different adventures to our many customers.
Sadly, Howard passed away on November 6, 2019 after a long illness. His family has asked that in lieu of flowers or other expressions of sympathy, you consider making a gift to the EAA Aviation Foundation Flight Training Scholarships. Howard loved flying and took great pride in introducing the next generations to aviation including his grandson Lennon who is currently learning to fly just like his Poppy.
Memorials will go in Howard's name to provide scholarship opportunities to young people who wish to pursue their pilot's license. Please make checks payable to EAA Aviation Foundation Flight Training Scholarship and in the memo line write "In memory of Howard Weiss." Checks can be sent to EAA Aviation Foundation, P.O. Box 3816, Oshkosh, WI 54903 or gifts can be given online at www.eaa.org/eaa/support-eaa.
All of us here at Professional Baseball Instruction pass on our deepest condolences to his family.