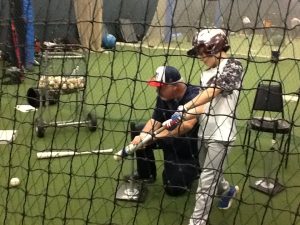 When the kids are off from school in April, check out Professional Baseball Instruction's Spring Break Camps.
In 2023 we're offering camp in our indoor facility in Ramsey NJ the weeks of April 3 through 7 and April 10 through 24 for players ages 6-13.
CAMP DETAILS – runs each week from 9AM – 2PM Monday through Friday with full instruction, competitions, and game situations. Players will need to bring their own lunch.
COST –
PBI Members – $63.99 per day
Non-members – $79.99 per day
CAN'T MAKE THE WHOLE WEEK? We'll gladly pro-rate for you at the daily cost.
These camps include hitting, base running, fielding, throwing, pitching & catching – taught by New Jersey's finest coaches.
REGISTER – Click here to register or call PBI toll free at 800-282-4638.