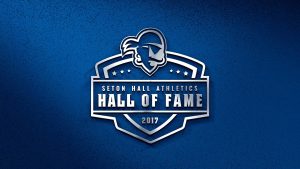 Introducing the newest inductee into the Seton Hall University Athletics Hall of Fame – none other than Professional Baseball Instruction's Doug Cinnella!
Doug carries some serious collegiate credentials into the Hall. Following a stellar career at Paramus High School, he was a four-year starting pitcher for the Pirates under legendary head coach Mike Sheppard, Sr., compiling 24 victories, 210 strikeouts and 11 complete games.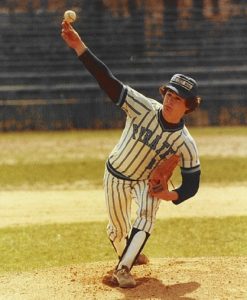 While just a freshman, Doug tied a school record with 17 strikeouts in a game ( a school record that still stands) and as a sophomore was voted the New Jersey Collegiate Baseball Association Pitcher of the Year, helping the Pirates reach the NCAA Tournament.
After his Seton Hall career, Doug was selected by the Baltimore Orioles in the fourth round of the 1986 MLB Draft, and he went on to pitch in Orioles, Expos and Mets minor league organizations. He was also in major league spring training camp with the Yankees in 1995.
In his first season as a professional, Doug threw two no-hitters and was named the NY-Penn League's Most Valuable Player that year. In fact, Doug is the only pitcher in the history of professional baseball to record his first two career victories via no-hitters.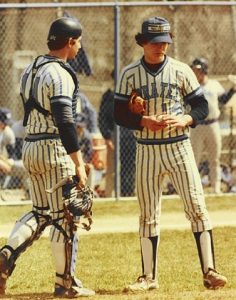 In addition to Doug (class of '86), the Pirates Class of 2017 includes Debbie Hartnett ('89) of the women's basketball team, former chairman of the Seton Hall Board of Regents John Kelly ('63/MBA '68), Bryan Spoonire ('95) of the men's track & field team, and the entire 1952-53 men's basketball team that finished ranked second in the nation and won the National Invitation Tournament.
The honorees will be inducted and celebrated at the Seton Hall Athletics Hall of Fame Enshrinement Dinner on Thursday, June 1 at Maplewood Country Club in Maplewood, N.J.
More information is here on the Seton Hall Athletics website.