Baseball lessons combined with strength training – in one session!
Professional Baseball Instruction is pleased to introduce our new Power Lesson Program!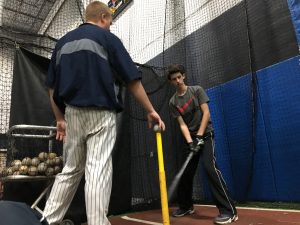 We've teamed up with Freak Strength (also located here at NJ Sports House) to provide you with 30 minutes of private baseball instruction followed by a 45-minute workout session at Freak Strength.
Power Lessons are available on Mondays and Fridays from 4-4:30 PM with our elite coaching staff followed by a group workout session at Freak Strength for approximately 45 minutes.
This incredible opportunity is for players ages 11 and up, offering each player the chance to improve both on and off the field.
The cost is $39 for the PBI session and $39 for Freak Strength.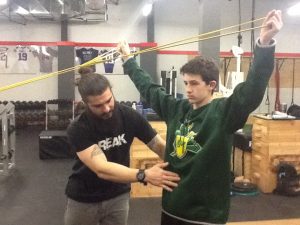 WHAT – PBI Power Lessons
WHEN – Mondays/Fridays from 4-5:15 PM
WHERE – Professional Baseball Instruction/Freak Strength inside NJ Sports House, 12 Wright Way in Oakland NJ
COST – $39 for baseball instruction/$39 for strength training for a total of $78
Need more information? Call us at 800-282-4638.