The PBI 12U Eagles, coached by Pat Gill and Bobby Lineburg, spent the week of August 26th participating at the Cooperstown Dreams Park tournament.
Finishing with a 5-1 record in pool play, the #19 seed Eagles entered single-elimination action Wednesday August 28 at 4PM against the #46 seed Muckdogs Black and came away with a thrilling 12-11 win in seven innings.
Game two featured the Eagles taking on #14 seed Adirondack Heat. The Heat put the tying and winning runs on in the bottom of the 6th but the Eagles held on for an exciting 9-8 win.
The Eagles tournament wrapped up Thursday morning with a 16-3 loss to the #3 seed NCYAA All Stars from Nassau County, New York. We finished with a 7-2 record.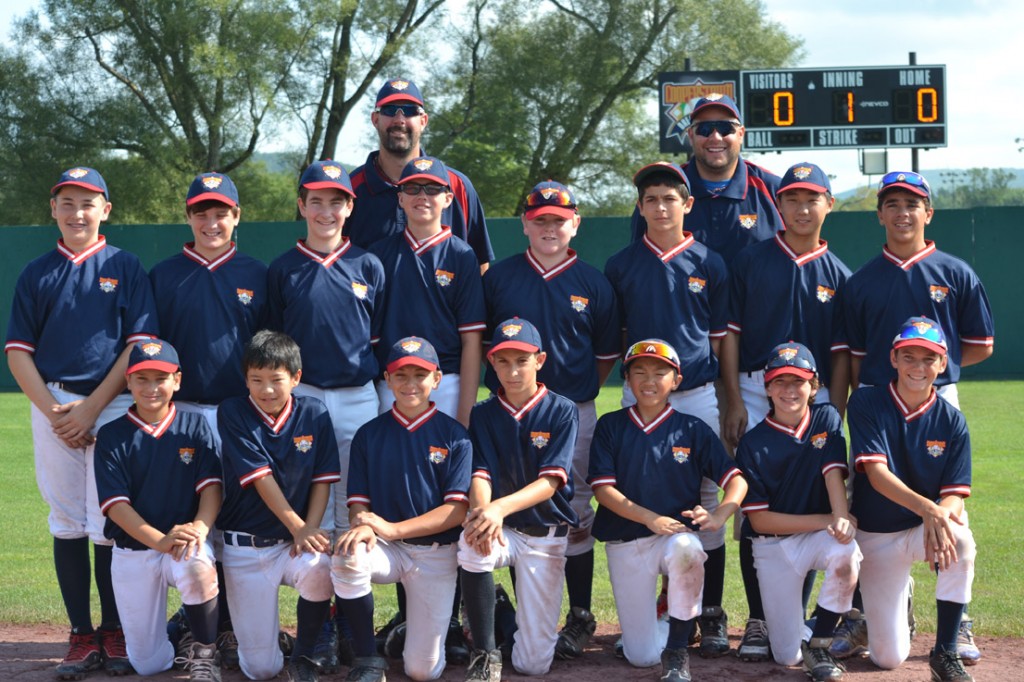 Update – the NCYAA All-Stars, who eliminated the Eagles Thursday morning, went on to win the entire tournament. Congratulations to them!
We carried much of the action live on twitter – @PBIBaseball or @EBAEagles.