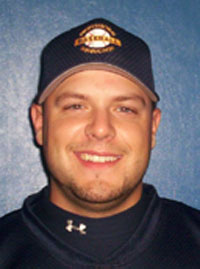 Bobby Lineburg has been a member of the Professional Baseball Instruction coaching staff since 2004. Over that time he has become the winningest coach in the Eagles Baseball travel team program with an amazing 18 championships!
He also was the architect of PBI's 7U Program which builds on the skill set learned in our Squirts program, getting players ready for the next level of baseball.
Bobby's unmatched enthusiasm is noticeable from the moment you enter the building, but there's more to him than what you see.
Here in his own words are 5 things you didn't know about Bobby Lineburg.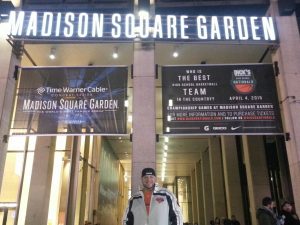 1. I'm a huge New York Knicks fan, going back to the days of Patrick Ewing, Charles Oakley, and John Starks. I have been a big fan basically my whole life and I bleed orange and blue!
I'm also a big Yankees fan, ever since the Don Mattingly & Steve Sax era, along with Jesse Barfield, Mel Hal, etc.
2. I was born and raised in Montclair NJ and moved with my family to Franklin Lakes when I was 4 years old. I attended Indian Hills High School in Oakland. I went to 3 colleges to complete my Associate's degree in Liberal Arts & a bachelors degree in business = County College of Morris Bergen Community College, & Ramapo College where I graduated with a GPA of 3.0 with a business degree. Something interesting about attending CCM – I always wanted to be a sports broadcaster so I went to school for broadcasting but that didn't work out so I switched to business.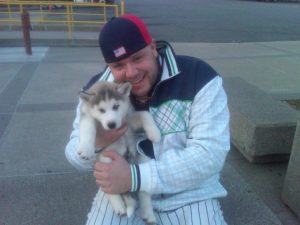 2. I love animals especially dogs. I have always owned Siberian Huskies. I have owned 5 Huskies in my life and currently have a 5 year old Husky named Kobe. Huskies are a great family dog; he's like my best friend.
3. I'm a big movie buff and I enjoy the movie entertainment business. I'm a big movie goer, enjoying all types of movies. I own a movie library, actually, with everything from classics to horror films. I find the movie industry very interesting & would love to learn more about the ins and outs of the movie industry. I also wanted to pursue film school when I was younger because I was so obsessed with movies and how they were filmed. My favorite actors include Leonardo DiCaprio, Tom Hanks and Denzel Washington.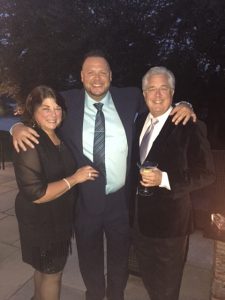 5. I'm a big family guy, and love to travel with my friends and family every opportunity I get. I've been to Spain, Aruba, California, Florida – all with family and friends. My one goal to scratch off my bucket list is to go cross country to see the states. Family is the most important thing to me; since I have a small family I cherish every moment I get with them. I would also like to travel the world if time and the opportunity allows it.