Question – Do you love baseball?
Since you're reading our blog, chances are very good that you've answered "YES!" to that question. Here at Professional Baseball Instruction, we're all about baseball…seven days a week…365 days of the year. We feel exactly the way you do about the game of baseball.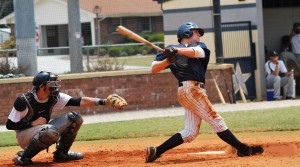 If you're a high school player who's serious about playing baseball this fall, we'd like to invite you to a FREE workout on WEDNESDAY AUGUST 27 or WEDNESDAY SEPTEMBER 3 from 7-8:30 PM at PBI's indoor facility in Upper Saddle River (you need come to only one of the evenings).
CALL TOLL-FREE TO REGISTER – 800-282-4638.
PBI is putting together our high school-level teams for the coming fall season and we invite you to take a look at what we have to offer – excellent baseball instruction and coaching by PBI's professionally trained staff.
Fall baseball is a great time for players to start their preparations for the coming spring season and Professional Baseball Instruction has the following offerings for high school student-athletes.
INCOMING FRESHMEN
The PBI Freshman Team for the fall offers players the opportunity to get acclimated to the rigors of high school baseball months before stepping onto the field for the first time as a high school player.
2014 High School Incoming Freshman FALL Eagles Team
INCOMING SOPHOMORES, JUNIORS & SENIORS
Professional Baseball Instruction offers JV and varsity teams for incoming sophomores, juniors, and seniors.
2014 High School JV & Varsity FALL Eagles Teams
All teams will play in the PBI Baseball League's 2014 fall season which begins on Sunday September 7th and continues into mid-November.