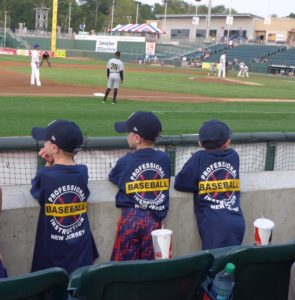 Here at Professional Baseball Instruction, we don't just coach and teach the game of baseball….
We play it, too!
PBI Coach Gianni Zayas pitched for the Sussex County Miners in the Can-Am League, appearing in 25 games during the 2017 summer.
The Catenacci family, whose sons train with us here at PBI, took a road trip to see Coach Gianni play and were kind enough to share pictures with us.