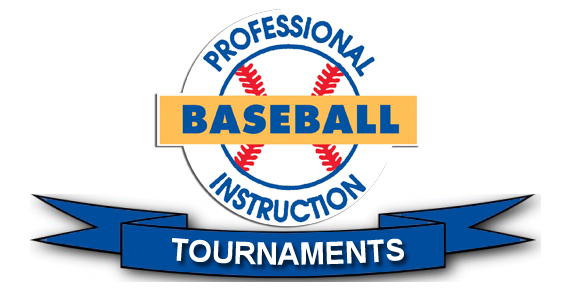 14U TEAMS – Professional Baseball Instruction's 2014 1st Annual Oktoberfest Baseball Bash Tournament is set for October 17 through 19 for new 14U teams (age cutoff date April 30, 2015).
TOURNAMENT RESULTS
POOL PLAY
PBI Eagles 6, NV Spartans 1
NJ Diamondbacks 7, NJ Axemen 4
Ridgewood Raiders 5, Ramapo Rawhide 5
Ramapo Rawhide 6, PBI Eagles 1
NJ Diamondbacks 4, Ridgewood Raiders 3
NV Spartans 5, NJ Axemen 2
SEMIFINALS
Ramapo Rawhide 9, PBI Eagles 0
NJ Diamondbacks 8, NV Spartans 0
CHAMPIONSHIP GAME
NJ Diamondbacks 4, Ramapo Rawhide 2
CONGRATULATIONS, NJ DIAMONDBACKS
CONSOLATION GAME
Ridgewood Raiders 7, NJ Axemen 2
SIX-TEAM FIELD – REGISTRATION IS CLOSED
FIELD SITES –
Overpeck County Park/Palisades Park – 200 Roosevelt Place, Palisades Park – click here for directions.
Overpeck County Park/Ridgefield Park – 199 Challenger Road, Ridgefield Park – click here for directions.
HIGH SCHOOL TOURNAMENT FORMAT – 3-game minimum pool play, single elimination playoff
14 TOURNAMENT DETAILS –
6 teams only
3-game minimum, single-elimination playoff
2-hour time limit for each game (excluding championship game)
Wood bat only
Game balls are supplied by the tournament
Umpires are supplied by the tournament.
Team trophy to runner-up and champion.
COST – $550 per team, all-inclusive
RULES – Oktoberfest 2014 Tournament Rules
Click here for the TOURNAMENT SCHEDULE.
CONFIRMED TEAMS
NJ Axemen
NJ Diamondbacks
Northern Valley Spartans
PBI Eagles
Ramapo Rawhide
Ridgewood Raiders
To register or for more information email jim@baseballclinics.com