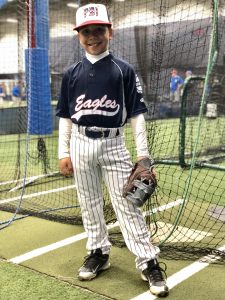 MLB's "Pitch, Hit & Run" Team Competition Sunday morning May 27 at Yankee Stadium will feature a familiar face – at least to Professional Baseball Instruction.
8-year old Eagles Baseball player Michael Alberto will be among the participants, thanks to his wins at the local level in Bergenfield, and the sectional competition.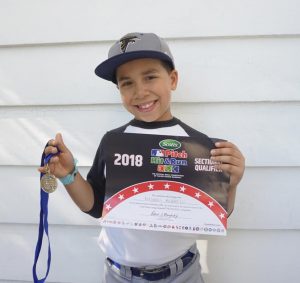 Competing at the 7/8U level, Michael's score was high enough in the first two round to earn a trip to Yankee Stadium.
Should he win on Sunday, Michael will be back for the National Finals during All-Star Week.
We're all thrilled for Michael here at PBI and wish him the best of luck!