>Our friends at Mahwah 12U Travel Baseball are making their last big Cooperstown fundraising push with a very cool local raffle – Full Yeti and Summer of Spaghetti.
There is a QR code on the image, and you can also go online here o purchase online.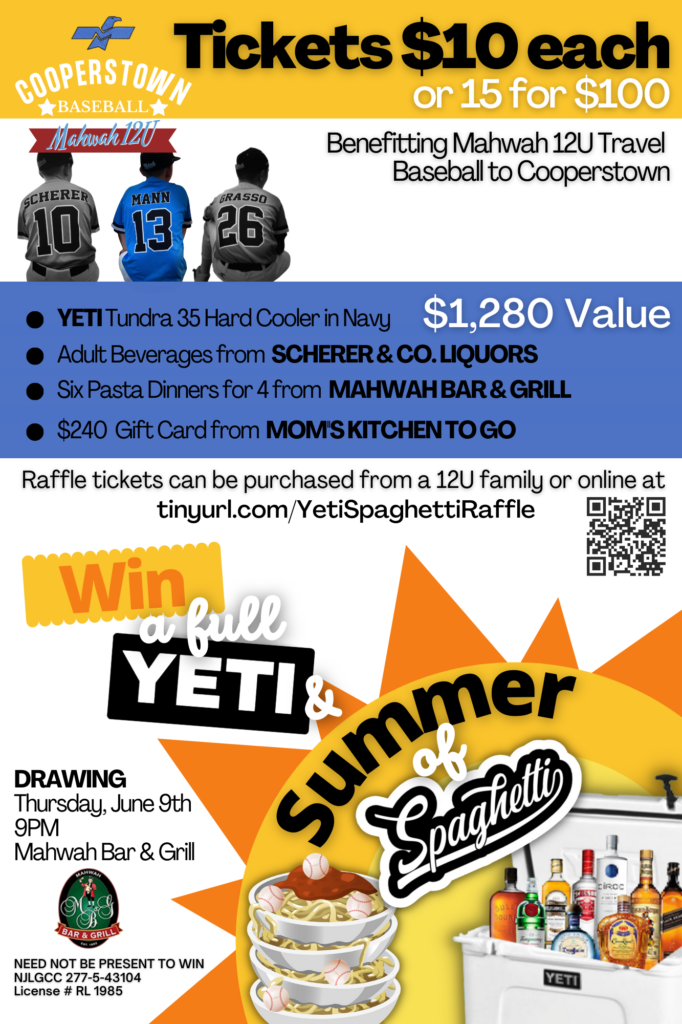 Tickets are just $10 each or $15 for 100 tickets.
YETI tundra 35 hard cooler
Adult beverages from Scherer & Co. Liquors
Six pasta dinners for four from Mahwah Bar & Grill
$240 gift card from Mom's Kitchen To Go
Raffle tickets can be purchased from any 12U travel family or via the link above.