All of us here at Professional Baseball Instruction were touched by the recent tragic accident that took the lives of a Paramus student and teacher from Eastbrook Middle School.
PBI's Doug and Debbie Cinnella both grew up in Paramus and went through the town's school system. Literally hundreds of Paramus baseball and softball players have trained with us over the years. Many of them are current and former Eastbrook students.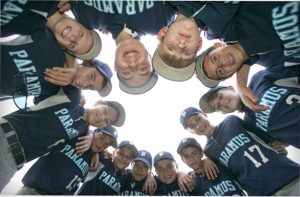 PBI has an urge to help those affected by this tragedy.
PBI will be holding summer camp at Petruska Park in Paramus the weeks of July 9, July 16 and July 23. A portion of our Paramus camp proceeds will go directly to the Children's Help Foundation which gives directly to those affected by this horrific tragedy.
Click here for complete details including special pricing.
If you have any questions, please feel free to give us a call at 201-760-8720 or email doug@baseballclinics.com