Imagine this scene – It's a cold, rainy December Sunday morning, and you're about to stare down the opposing team's cleanup hitter with the bases loaded in a one-run game.
Professional Baseball Instruction is holding tryouts for our 9/10U, 11/12U, and 13/14U Eagles teams for the upcoming Sunday Indoor League season beginning on November 16 and continuing through the end of January 2015.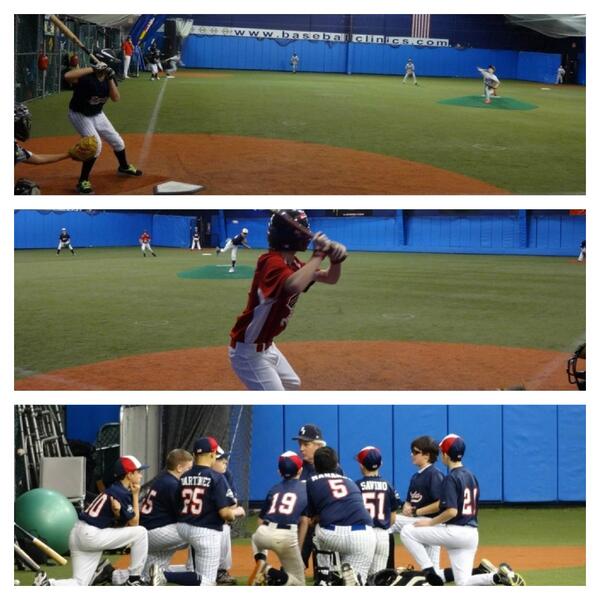 PBI will be evaluating players for our upcoming Sunday indoor league to ensure they're up to the challenge.
Evaluations are just $10 and will be held TUESDAYS 9/30, 10/7, 10/14, 10/21 from 4-5 PM at our indoor facility in Upper Saddle River. Private evaluations are also available at a cost of $25 per player. First-come, first-served for available roster spots. Players will be notified 24 hours after their tryout if they have made the team or not.
PLAYER DETAILS –
•10 roster spots per team.
•Cost per player to participate in the league is $375 which includes an 8-game regular season (all on Sundays) and a possible championship game.
•Games are 90 minutes in length; teams also have a 45-minute pre-game practice period each week under the supervision of a PBI coach.
•Players will also receive a FREE 30-minute private lesson with a PBI coach.
Click here for a brochure with full details.
INDOOR LEAGUE NOTES
PBI will have a team at each age level of the league –
9/10U, 11/12U 50/70 wood bat, and 13U/14U 60/90 wood bat
League age will be determined by the player's age as of April 30, 2015.
The PBI Baseball League Indoor Season begins Sunday November 16 and continues through the end of January. All games are played on Sundays in rotating time slots (morning, mid-day, and afternoon). There are no games on December 28 and January 4.
FOR MORE INFORMATION, OR TO REGISTER FOR AN EVALUATION CALL US TOLL-FREE 800-282-4638.