TOWN TEAMS – are you a few players short of a team? Or do you have more than enough players for one team but not enough for two?
At Professional Baseball Instruction, we believe every child that wants to play baseball should have the opportunity to play.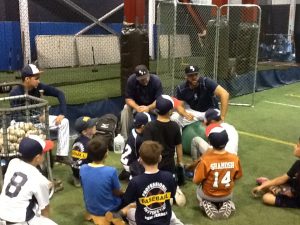 With that being said, we understand sometimes towns and club travel teams have problems fielding teams for various reasons, including lack of enrollment or too much enrollment but not enough for two travel teams.
If your program, or any other town program has this problem, PBI would like to help out.
We want to offer the players and or the town teams that are in need of players the opportunity to merge the players to make complete teams.
At PBI we have our own in-house Eagles Baseball travel teams for the spring, summer and fall seasons.
The primary option that PBI is looking for, is to complete teams by merging our players with some town travel teams so all can play baseball.
These combined teams would play in the PBI Baseball League's spring season, and compete in a spring tournament over Memorial Day Weekend.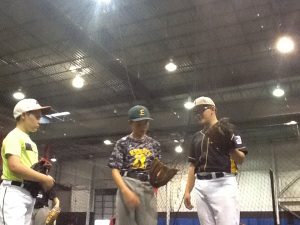 As a result of a merger situation, the town coaches and PBI coaches would also merge their collective talents to coach the team.
That's right – you're still able to coach your players – with assistance from our fine staff of professional coaches!
We are reaching out to as many town programs as possible in an effort to keep the teams strong, balanced and most important, on the field playing. The more programs that we can merge together will be a win-win for the entire local baseball community.
It would be great to be able to work together and ensure that every kid who wants to play the great game of baseball will have the opportunity.
For any questions, please feel free to contact PBI's Doug Cinnella at 800-282-4638 x102, or you can e-mail him at doug@baseballclinics.com.