USA Baseball, the national governing body for the sport of baseball in the U.S., in conjunction with participating national member organizations recently announced that starting in 2018, new standards will be applied to baseball bats at the youth level.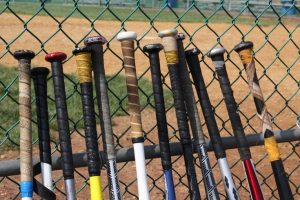 These new baseball bat rules will affect teams playing in the American Amateur Baseball Congress (AABC), Amateur Athletic Union (AAU), Babe Ruth Baseball/Cal Ripken Baseball, Dixie Youth Baseball, Little League Baseball and PONY Baseball.
The new regulations will be put into effect on January 1, 2018, which will give bat manufacturers ample lead time to get the new bats to merchants.
This move is akin to the NCAA and NFHS BBCOR bat regulations, designed to establish wood-like performance standards.
The PBI Baseball League will adopt this new standard when it is put into effect in 2018.