Here at Professional Baseball Instruction our various winter training programs are about to begin.
PBI's winter training programs are designed to get players into mid-season form for Opening Day!
We're so confident about the quality of our training that we know once you try us, you'll realize why we're so good. In fact, over the first two weeks of January, we're offering a FREE training session.
Our winter training programs begin at age 8 and continue through high school.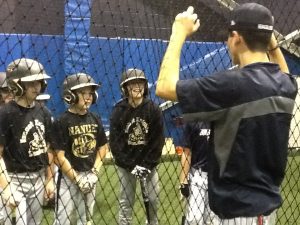 Pick your age level and day, and come in for a free session – simple as that!
Just let us know when you'll be with us. Call us to pre-register – 800-282-4638.